Best Home Security Systems – General Description, Overview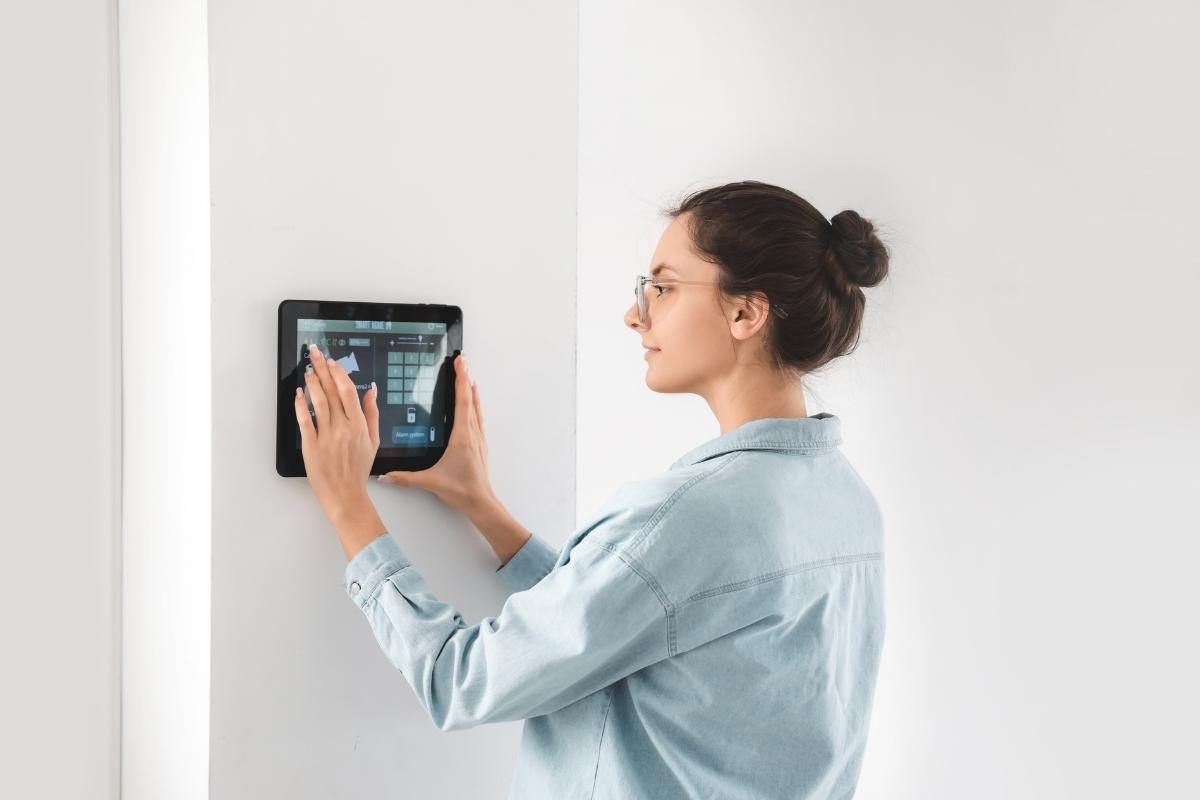 Many people regard their homes as havens where they can seek refuge and comfort. They often feel that their homes are the only place where they can truly feel safe and totally at ease. However, homeowners also realize that they cannot control the actions of others especially people who are prone to crimes like theft, burglary, and other offenses. To protect their families and safeguard their possessions, they often invest in security systems for their homes.
The modern home security system dates back to 1949 when the first prototype was invented. This earliest model involved connecting doors and windows to bells that would sound if someone tried to open them. Since then, these systems have evolved in sophistication and efficiency. Today's home security systems can now protect homes of all sizes and alert the fire department or the police department during emergencies.
They also come in a variety of styles and price ranges so that people can choose the system that suits their particular home security needs best. The market makes systems that are available for a one-time price and can be installed by the homeowner. It also offers systems that can be professionally installed by the homeowner's chosen security system and is available for a monthly subscription. Depending on the system that people choose for their homes, they may also be covered for other types of emergencies like fires, carbon monoxide leaks, or slip and fall accidents in the home. These services are included along with protection against burglaries, theft, and home invasions.
Homeowners who wonder whether or not to invest in one of these systems may be convinced by studies that support their effectiveness. Studies have proven that homes protected by home security systems are three times less likely to be burglarized than homes that have no such protection at all. With around 5000 homes being burglarized every day in the U.S., people who want to avoid becoming part of this statistic may be convinced to invest in a home security system to protect their families and their possessions. They may feel more confident about their homes' overall safety and comfort.
Why Do I Need a Home Security System
People may wonder why they actually need a home security system. After all, could they not just keep their homes safe with a guard dog or by keeping a handgun in the house? In fact, these methods are not entirely reliable when it comes to protecting a home from burglaries, theft, and other threats. Burglars are sometimes not above shooting or harming a guard dog, for example. Firearms are also of no use if the homeowners are not home during the invasion or if they misfire and harm someone else other than the burglar.
Homeowners also need a way to contact the police department quickly if a burglar breaks into their home. If they are hiding or if they are held at gunpoint, for example, they may be unable to call 911. With a home security system, however, people have no need to make this call because their home security system typically will take care of that task for them. Once the system's alarm is triggered, the system automatically alerts its monitoring system and 911 for the homeowner. Help can then be dispatched immediately to the home.
This quick dispatching of help can make all the difference when it comes to keeping one's family safe from harm. FBI studies show that homes that have security systems installed are less likely to be invaded and violated than homes that have no systems protecting them at all. In fact, these same studies show that two out of three unprotected homes will be burglarized. In comparison, only one out of 250 homes with security systems installed face the same threat. A home security system can make all the difference when it comes to keeping burglars and criminals out of a house and away from one's family and possessions.
Another reason that people may be convinced to invest in one of these systems centers on the increased affordability of home security. These systems often cost less than $100 to buy and install. The monthly monitoring systems likewise cost less than $50 a month. Many people consider these prices to be in line with their home security budgets.
How Much Does a Home Security System Cost
As noted, home security systems continue to become more affordable. It used to be that most working families could not afford these systems because the costs were too high. This level of protection was reserved for business owners and only the wealthiest of homeowners. Now, however, people can find systems that cost less than what they pay for a basic utility bill or cable television. Some systems that do not come with monthly monitoring services also are available for a minimal one-time purchase price.
People who are interested in monthly monitoring services for their home security systems also may choose any of the companies that offer different levels of protection for different prices. For example, basic monthly services may cost around $10 a month and include monitoring for burglaries, fires, and other threats. Higher levels of security monitoring may sell for around $50 a month and include extras like carbon monoxide detection or help if someone in the home slips and falls.
These services may be available as part of a contract or also may be available as part of a prepaid package. Some companies like ADT require that people sign a one- or two-year contract while other companies like Vivant make available monitoring for a monthly prepaid price. People who sign a contract get the peace of mind in knowing that they are protected for the duration of their agreement with the company. People who opt for prepaid monitoring may prefer to do so because of budgeting issues or because they do not want to get locked into a contract.
Many companies that offer long-term contracts also may require that people go through a credit check before being approved for monitoring services. People who do not pass the credit check or those who prefer not to go through such a check at all may opt for the prepaid services if available. They also may opt for a home security system that does not come with monitoring services at all but rather involves the use of alarms, video cameras, surveillance, and other devices.
What Are the Best Home Security Systems
Before people buy a home security system, they may wonder which ones are the market are considered to be the best. What makes one system better than another? Before they go shopping for one of these systems, people may take to the Internet and read the array of online reviews available for mainstream home security systems and those that are more obscure in their manufacturing and capabilities. By doing thorough research, they can find a system that meets their needs and fits their budgets.
When they read the online reviews for these systems, they may see that iSmart Alarm consistently receives high marks from customers. The company iSmart offers a system that people can control with their smartphones. It utilizes devices like cameras, surveillance video, and recorders to keep a home safe. The system is available for a one-time purchase price of less than $300. It does not include any type of monitoring service. However, people can monitor their homes remotely by using their smartphones to view cameras and other recording devices in the system.
Vivint Sky is another company that offers a DIY home security system. The Sky model available from Vivint does require a monthly monitoring service subscription. However, the company also offers basic systems that do not require a monthly commitment. The Sky model is available for less than $50. It is easy to set up and can be taken down and reinstalled quickly if the subscriber moves to a new residence.
ADT is perhaps one of the best-known companies in the home security business. This company has been in operation for more than 100 years and offers systems that can be installed in homes of any size. The company offers different levels of monitoring and protection through its contract services. People generally give ADT high marks because of how quickly the monitoring service responds in emergencies and also because it has call centers throughout the U.S. They know that if or when they call for help that they can speak with a live operator any time of day and know that help will arrive soon.
How to Choose a Home Security System
Along with considering reviews, people may also wonder how to choose the best home security system for their house and their family. What facets should they consider before making their final selection to protect their households? What is best for one family may not be ideal for another. People should keep some basic criteria in mind when shopping for one of these systems.
The first aspect they should think about is what kind of budget they have for a home security system? Do they have the means to pay for a monthly monitoring service, or will they need to buy a DIY system that uses cameras, recorders, and other devices to protect the premises? Do they have the credit rating to be approved for a long-term contract? Once they review their finances and budget, people can then move on to consider other important facets involved when shopping for a home security system.
Another facet involved involves considering how big their house is. If they have a small home or if they live in an apartment, they may do well with a DIY system that can keep their house safe with door and window alarms, surveillance cameras, and digital recorders. If their home is large, however, or if they are away from home quite often, they may prefer a system that offers monitoring throughout the day. They can keep their home and possessions safe even if they are not at home or if they are in another part of the house away from where a burglar might enter.
Finally, they may do well to think about their own level of comfort with technology. Some people may not be familiar with how to use a smartphone, for example, and thus have no use for a system that can be controlled remotely. Other people may want a system that relies entirely on smart technology like smartphone programming and remote capabilities. They may not want a system that simply utilizes cameras or digital recorders. Once they consider these aspects, they can then move on to choosing a system that fits in their budget and satisfies their home security needs.
Where to Buy Home Security System
Once they decide what kind of system they want and need, people can then think about where they should buy their home security system. Fortunately for homeowners today, these systems are available through a wide variety of sources. One of the most common places to find systems for sale involves shopping at any of the popular big box retailers. Retailers like Walmart, Target, and K-Mart all offer home security systems that can be easily installed and even controlled with mobile devices like tablets or smartphones.
People can also find these systems for sale at discount warehouses like Sam's Club or Costco. These stores offer systems through mainstream companies like ADT and Protection America as well as store brand home security systems that are available exclusively through these warehouses. Warehouse brand systems tend to sell for less than those that are sold on behalf of companies like ADT. People also may need to go through a credit check before they can sign up and be approved for ADT and other mainstream home security services.
People who are too busy to shop in retail stores or those who live away from cities where these retailers are found may prefer to shop online. The Internet is full of online retailers that make available home security systems and services. Amazon.com, for example, remains a favorite with home security system buyers because it offers them for low prices. People can shop around on Amazon and find the system that best suits what they want to spend on it.
Finally, companies that offer home utilities like electric or gas service as well as cable TV are increasingly expanding their services to include home protection and monitoring. People can bundle their utilities with their home security packages and pay a single price for all of their services. This bundling may appeal to people who like to keep their bills as simple and as low as possible each month.
What Causes False Alarms on Home Security Systems
As reliable as these systems are when it comes to protecting people's homes, possessions, and families, they also can malfunction from time to time. False alarms are common in the home security system market. Many companies expect and train their employees to anticipate false alarm calls each day. While a false alarm may be embarrassing for the homeowner, this person should still take comfort in knowing that home security companies will respond quickly each time the system's alarms are triggered. Many companies also do not penalize customers for false alarms.
So what causes a home security system to trigger a false alarm? One of the most common causes behind this error involves people's pets. Pets like cats and dogs love to climb up on window sills, counters, and elsewhere in the house. When they climb, they may knock over items or bump into the window or door. The system interprets this movement as a break-in and sounds the alarm for help.
Another reason why false alarms happen with such frequency involves power surges. When a storm passes over a home and knocks out the power, the system may sound a false alarm when the power is restored. Many times, the company will just reset the alarm and not notify the police or fire department. If a false alarm happens frequently, the subscriber may be required to pay a penalty or fine particularly if the company believes that the homeowner triggered the alarm on purpose.
Finally, false alarms happen when people forget the passcodes to their systems. They may enter the wrong code several times into the keypad or simply enter the home without putting in a code at all. The system will interpret this bypass as a threat to the home and to the property. False alarms are easily resolved even if they do cost a small penalty. If anything, false alarms demonstrate that the system is working properly and that the company will respond quickly and professionally if the system's alarm triggers a warning to the monitoring service or to 911.